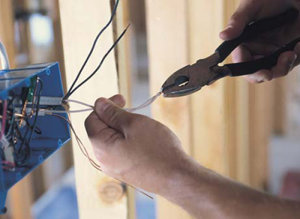 Devine Electric & Data has successfully completed electrical installation for many types of commercial projects including retail stores, warehouses, financial institutions and various other types of businesses. Over the years, we have built and maintained good working relationships with both contractors and inspectors and provided their clients with safe and efficient electrical work.
We are dedicated to performing top-quality installations in a timely manner and it is our goal to provide general contractors with fair prices and efficient electrical work. Our electricians are highly competent, experienced and attentive to working in unique environments.
Whatever the project size, you can be confident that Devine Electric & Data will make sure it is completed to your client's satisfaction and in a timely manner.
Call or email us today for an estimate.  We look forward to working with you and will be happy to provide a list of references upon request.